Realistic Goal Setting.
There is nothing more important than having goals and the biggest goal is your dream.
Every one of us should have dreams and a purpose. What would you like to reach in this life before you lay your head down?
"The process of defining your dreams is important, you've to challenge yourself and say it is possible."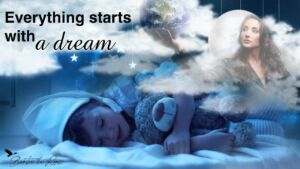 Realistic goals are important because they can help increase your chances of success at home, school, or the workplace. By examining your goals carefully and evaluating your current resources, you can decide on your priorities and increase the likelihood of achieving your goals.
Setting practical goals can help you use your time and resources well, as your intentions and what you need to achieve them are clear. Setting achievable goals can increase your motivation, and confidence, which can promote a sense of well-being.
Setting realistic goals maximizes your time and resources and helps keep you motivated. Setting and achieving realistic goals also helps boost your self-esteem.
Realistic goals are the objectives you can achieve based on your current skills and abilities in a specific timeframe, they can also depend on your level of motivation and current mindset.
Aside from recognizing what you want, realistic goals help identify what you can achieve in that specific moment. Knowing how to set realistic goals and taking actionable steps toward them can help increase your overall productivity.
It all starts with a dream in your mind, but to achieve the dream you need to take action. If you stay there, you will enjoy your dream, but one day you will realize that you are standing still, making no progress.
"If you do not focus on today, your fantasy for tomorrow will always be a reverie. Every step you take today will help to shape your future tomorrow."
How can you set realistic goals?